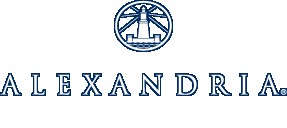 Job Information
Alexandria Real Estate Equities, Inc

Specialist – Technology and Integration

in

Seattle

,

Washington
Specialist – Technology and Integration
Location Seattle, WA
Job Function Information Systems & Technology
Employment Status Regular, Full-Time
Apply Now
Alexandria Real Estate Equities, Inc. (NYSE:ARE), an S&P 500® company, is an urban office REIT uniquely focused on collaborative life science and technology campuses in AAA innovation cluster locations. Founded in 1994, Alexandria pioneered this niche and has since established a significant market presence in key locations, including Greater Boston, San Francisco, New York City, San Diego, Seattle, Maryland, and Research Triangle Park. Alexandria is known for its high-quality and diverse tenant base. Alexandria has a longstanding and proven track record of developing Class A properties clustered in urban life science and technology campuses that provide its innovative tenants with highly dynamic and collaborative environments that enhance their ability to successfully recruit and retain world-class talent and inspire productivity, efficiency, creativity, and success. For more information, please visit www.are.com.
We are seeking a Specialist – Technology and Integration to join our Business Technology Support team. The incumbent will be a highly skilled individual and will join an innovative team of information technology specialists who deliver superior support and creative projects throughout Alexandria's collaborative urban science and technology campuses. This individual will be reporting directly to Alexandria's IT Senior Management team and will be a proactive and organized individual with strong oral and written communication skills. This position requires excellent customer service, communication, problem solving and organizational skills. This position also requires technical competency in core applications, devices and technologies along with a broad understanding of the varied technologies normally associated with a large multi-site environment.
The Company is an equal opportunity employer. We are pleased to consider all qualified applicants without regard to race, color, sex (including sexual or gender identity), religion, national origin, ancestry, sexual orientation, age, marital or veteran status, genetic information, physical or mental disability, or medical condition.
Essential Duties and Responsibilities:
Performs troubleshooting and identification of problems relating to PC's, mobile devices, network, user accounts and business applications

Engagement throughout the lifecycle of a ticket; including research and communication of status to users

Research various problems to provide appropriate responses to end users, be able to do basic troubleshooting and assist users through simple procedures

Act as a regional lead to understand, identify and support building technology requirements for projects including, but not limited to network architecture, VoIP phones, AV offerings, BMS applications, and server architecture

Demonstrate ownership and manage incident resolution from end-to-end in a highly responsive manner; must be able to escalate and provide visibility, as appropriate, to Senior IT Management

Verify application results by conducting system reviews and audits of technologies implemented

Strong customer service skills to generate customer relationships through listening and learning channels such as discovery conversations, issue management and resolution processes and regular check-ins to ensure resolution is satisfactory

Maintains up-to-date knowledge of all solutions deployed within the client's environment

Works closely with other IT units (Architecture, Security and Integration) and vendors (including Managed Service Providers) to ensure that all technology related tasks and projects are adequately supported

Perform IT related services at multiple building locations within the Seattle region, including but not limited to carrying equipment and setting up computing equipment
Qualifications and Experience:
Bachelor's degree in Information Technology, Computer Science or Computer Engineering desired

5-10 years of technology experience, primarily in support roles

Preferred experience working in multi-site environments

Possesses collaborative mindset, utilizing skills such as brainstorming, consensus building, teamwork, conflict resolution, etc.

Ability to effectively communicate with project team, vendors and/or clients on multiple projects

Ability to work on multiple projects and/or tasks simultaneously, with minimal direction

Excellent written and verbal skills

Fundamental understanding of network architecture, AV offerings, BMS applications, and server architecture

Proficient in MS Office, Windows OS, Android and iOS devices

Ability to perform, and possess the willingness to learn in a fast-paced environment with limited managerial oversight

Be a self-starter, tenacious and highly motivated individual

Ability to treat people with respect under all circumstances, instill trust in others while upholding the values of the organization

Superb customer service skills including the ability to understand both internal and external client needs and expectations

Up to 10% travel required