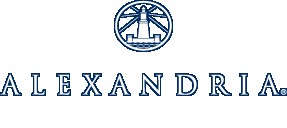 Job Information
Alexandria Real Estate Equities, Inc

Tenant Coordinator

in

Research Triangle Park

,

North Carolina
Tenant Coordinator
Location Research Triangle Park, NC
Job Function Asset Services
Employment Status Regular, Full-Time
Apply Now
Alexandria Real Estate Equities, Inc. (NYSE:ARE) is an urban office REIT uniquely focused on world-class collaborative science and technology campuses in AAA innovation cluster locations. Alexandria pioneered this niche in 1994 and has since established a dominant market presence in key locations, including Greater Boston, San Francisco, New York City, San Diego, Seattle, Maryland, and Research Triangle Park. Alexandria is known for its high-quality and diverse tenant base. Alexandria has a longstanding and proven track record of developing Class A assets clustered in urban science and technology campuses that provide its innovative tenants with highly dynamic and collaborative environments that enhance their ability to successfully recruit and retain world-class talent and inspire productivity, efficiency, creativity, and success. For additional information on Alexandria, please visitwww.are.com.
The Company is an equal opportunity employer. We are pleased to consider all qualified applicants without regard to race, color, sex (including sexual or gender identity), religion, national origin, ancestry, sexual orientation, age, marital or veteran status, genetic information, physical or mental disability, or medical condition.
Essential Duties and Responsibilities:
Invoicing and tenant billing, including scanning and coding invoices into Nexus Payables system.

Developing contact lists and maintain regional outlook contacts database inputting shared contact information from the region

Maintaining corporate calendar and regional calendar. Includes coordination of staff vacations and regional tenant events.

Maintaining office filing systems including receiving and keeping up-to-date files on all work orders from tenants, correspondence and lease files, and service contract files.

Coordinate meetings and Outlook calendar.

Redirect and prioritize work requests including entering tenant work orders in the Angus Workorder system. Responsible for the Angus close out of both tenant requests and PM work orders.

Work with Asset Services Coordinator to match tenant requests with tenant direct billing invoices. Review and edit tenant bill backs.

Follow up with tenants to ensure satisfaction with tenant work requests

Assist in planning tenant events and work with Asset Services colleagues to ensure successful events.

Responsible for drafting and sending distribution email blasts to tenants.

Responsible for distributing and maintaining the tenant welcome package for the site.

Participate in bi-weekly site operating meetings with building maintenance, security, and cleaning personnel. Keep meeting minutes from weekly Asset Services meetings.

Assisting in documenting various timelines and developing presentations with asset managers.

Maintain current and complete certificates of insurance for all tenants and all vendors. Review all limits, coverage types, expirations and additional insured for compliance.

Responsible for all changes to tenant signage as well as all event signage in building lobbies.

Special projects/assignments as needed.
Qualifications and Experience:
High school degree required

Bachelor's degree strongly preferred

Two to four years of relevant office experience a must

Working knowledge in the field of property management and/or real estate highly desirable

Proficient in MS Office (Word, Excel, PowerPoint, Outlook) a must

Experience in Angus and JDE a plus

Client service oriented attitude a must

Excellent verbal and written communication skills

Desire to pursue career in commercial real estate industry a plus