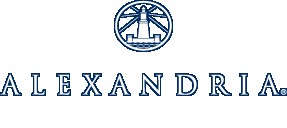 Job Information
Alexandria Real Estate Equities, Inc

Senior Accountant - Lease Accounting, Administration & Analysis

in

Pasadena

,

California
Senior Accountant - Lease Accounting, Administration & Analysis
Location Pasadena, CA
Job Function Accounting
Employment Status Regular, Full-Time
Apply Now
Alexandria Real Estate Equities, Inc. (NYSE:ARE), an S&P 500® company, is an urban office REIT uniquely focused on collaborative life science and technology campuses in AAA innovation cluster locations. Founded in 1994, Alexandria pioneered this niche and has since established a significant market presence in key locations, including Greater Boston, San Francisco, New York City, San Diego, Seattle, Maryland, and Research Triangle. Alexandria is known for its high-quality and diverse tenant base. Alexandria has a longstanding and proven track record of developing Class A properties clustered in urban life science and technology campuses that provide its innovative tenants with highly dynamic and collaborative environments that enhance their ability to successfully recruit and retain world-class talent and inspire productivity, efficiency, creativity, and success. For more information, please visit www.are.com.
We are seeking a Senior Accountant in our Pasadena office. The incumbent will be a highly skilled individual who is highly detail oriented, works well in a team oriented environment, and proficient in technical US GAAP Accounting.
The Company is an equal opportunity employer. We are pleased to consider all qualified applicants without regard to race, color, sex (including sexual or gender identity), religion, national origin, ancestry, sexual orientation, age, marital or veteran status, genetic information, physical or mental disability, or medical condition.
Essential Duties and Responsibilities:
Will employ a number of duties in the areas of accounting, financial reporting, operation and process improvement support for our Lease Accounting, Administration & Analysis function, consisting but not limited to the following:
Perform the day-to-day accounting for the Lease Accounting, Administration & Analysis function, including but not limited to:

Accounting for revenue recognition of new and amended leases

Proactively assist with monitoring of 700+ active leases

Perform technical accounting research to account for complex leases, lease terminations

Assist with technical accounting research and preparation of above/below-market lease calculations for acquired leases as part of new acquisitions

Track lease deliveries for GAAP rent recognition

Prepare rental revenue assumptions for annual budgets

Prepare monthly straight-line rental revenue reconciliations and fluctuation analysis

Prepare tenant recovery and rental revenue fluctuation analysis

Reconcile general ledger accounts to sub-ledgers/supporting schedules

Act as a liaison between Accounting and the Asset Services teams to provide Accounting and financial analyses support, including but not limited to:

Assist with lease abstract in regards to operating expense recoveries

Assist with year-end CAM reconciliation process

Assist with resolving lease related inquiries

Assist with the preparation of the monthly and quarterly Accounting Reporting package for executive management review

Provide financial reporting support for the preparation of the Company's 10Q/10K SEC filings and quarterly Supplemental reporting

Participate in ad-hoc projects such as process improvement projects, internal and external audit requests, department goals and initiatives, and other special projects
Education/Training:
Bachelor's degree in Accounting, Finance, or Business Administration

CPA preferred
Experience:
3+ years of Accounting experience required

Strong technical accounting skills required

Public Accounting experience is highly preferred

Real estate background preferred

Experience with lease accounting highly preferred
Skills and Qualifications:
Technical accounting research skills desirable

Proficient in Technical US GAAP Accounting

Detail oriented and strong analytical skills

Ability to work in a fast-paced environment, ability to prioritize and meet deadlines

Strong verbal and written communication skills to interact with all levels including, but not limited to HQ/field personnel, senior management, and outside parties.

Proficient in business related software: Microsoft Excel, Word, PowerPoint, etc.

JD Edwards Accounting software experience desirable