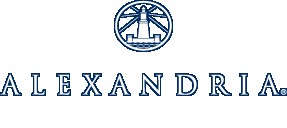 Job Information
Alexandria Real Estate Equities, Inc

Project Coordinator - Real Estate Development

in

New York

,

New York
Project Coordinator - Real Estate Development
Location New York, NY
Job Function Real Estate Development
Employment Status Regular, Full-Time
Apply Now
Alexandria Real Estate Equities, Inc. (NYSE:ARE), an S&P 500 ® company, is an urban office REIT uniquely focused on world-class collaborative life science and technology campuses in AAA innovation cluster locations. Founded in 1994, Alexandria pioneered this niche and has since established a significant market presence in key locations, including Greater Boston, San Francisco, New York City, San Diego, Seattle, Maryland, and Research Triangle Park. Alexandria is known for its high-quality and diverse tenant base. Alexandria has a longstanding and proven track record of developing Class A properties clustered in urban life science and technology campuses that provide its innovative tenants with highly dynamic and collaborative environments that enhance their ability to successfully recruit and retain world-class talent and inspire productivity, efficiency, creativity, and success. For additional information on Alexandria, please visitwww.are.com.
The Company is an equal opportunity employer. We are pleased to consider all qualified applicants without regard to race, color, sex (including sexual or gender identity), religion, national origin, ancestry, sexual orientation, age, marital or veteran status, genetic information, physical or mental disability, or medical condition.
Essential Duties and Responsibilities:
Oversee administrative responsibilities for construction projects in the New York City region.
Project Set-Up and Budget Maintenance
Assist project manager in establishing project budgets. Track invoices as needed for re-class. Maintain budget worksheets prior to project approval.

Review job authorization emails provided by Project Manager to initiate new job set-up with accounting. Work with accounting to align insight and JDE with Project Manager budgets.

Maintain project budget worksheets, as needed

Abstract Work Letter in the Lease to set up TI fund budget outlining landlord and tenant responsibilities as well as holdback and administrative rent.

Closely monitor and manage disbursements from the TI fund. Review documentation for compliance with ARE standards. Keep Project Manager and tenant informed of available TI Allowance.

Landlord Build: Manage TI fund expenses by tracking costs against the TI fund or administrative rent. Prepare TI reimbursement requests for tenant inclusive of detailed back-up documentation.

Tenant Build: Review reimbursement request submitted by tenant for correct documentation per Lease & ARE protocol. Request missing and/or additional documentation from tenant as needed. Prepare and maintain detailed spreadsheet of tenant budget, contracts and invoices as well as landlord holdback and administrative rent.

Ground-up/CapEx – Monitor the budget throughout the project and keep Project Manager apprised of budget status. Prepare net zero budget revisions as needed to reallocate funds for coding.

Initiate and prepare project close-out review and documentation. Review contract reports for open balances, advise Project Manager of balances to close and confirm that work has been completed. Obtain vendor confirmation that they have billed and been paid in full for their work. Initiate request to Real Estate Development team to release unused contract funds. This process clears up the projected cash usage reports for accounting.

Structure project files upon project set-up; Maintain files per company's guidelines.

Work with Construction Legal and Legal with contract coordination and reporting project costs in response to any contract issues.

Communicate with project teams and management on all project costs and budget status.

Provide cash usage updates on regional accounting calls.

Work with project manager to complete the monthly accrual worksheet for accounting.

Monitor contract account balances and activity and prepare reconciliations.
Contracts and Change Orders
Prepare construction legal forms for contracts, change orders and purchase orders. Follow up on contract requests with construction legal and consultant to keep contract moving through the process.

Prepare new vendor set-up documentation.

Monitor contract status, track contract balances and keep project managers apprised

Track COI expiration dates.

Communicate any issues to contractors and vendors.
Invoicing
Process construction projects billings from consultants and contractors. Review and verify invoices are billed according to allowable fee. Code accordingly. Send to Project Manager for final review and approval. Submit to Construction Accounting.

Log and track submitted invoices. Run monthly General Ledger report and verify that all invoices sent to accounting were processed and applied properly to the budget. Work with AP on any corrections. Follow-up and assess project manager of payment status

Work with new vendors to set up invoices according to ARE's standard.

Provide NY vendors with tax exempt certificate as required. Respond to general questions regarding the exemption; liaise with the Legal team if needed.

Research consultant aging reports when there are unpaid invoices or credits.

Notify consultants/contractors of accounting close dates to ensure timely billings.
General
Make recommendations to improve quality of invoicing, contracting, forms, processes, etc.

Collaborate with Real Estate Development team on project initiatives. Provide strategic input into forms and systems.
Experience and Qualifications:
Minimum 5 years of prior experience required.

Bachelor's Degree required.

Construction accounting experience desired.

Ability to work independently and complete duties and projects with little direct supervision.

Strong analytical and problem solving abilities.

Exceptional verbal and written communication and people skills.

Excellent organizational skills.

Highly motivated, responsible and resourceful.

Highly proficient in Microsoft Office products and experience with construction accounting job cost control and management systems

Positive attitude and overall outlook.