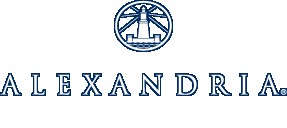 Job Information
Alexandria Real Estate Equities, Inc

Director - Asset Services

in

Gaithersburg

,

Maryland
Director - Asset Services
Location Gaithersburg, MD
Job Function Asset Services
Employment Status Regular, Full-Time
Apply Now
Alexandria Real Estate Equities, Inc. (NYSE:ARE), an S&P 500® company, is an urban office REIT uniquely focused on collaborative life science and technology campuses in AAA innovation cluster locations. Founded in 1994, Alexandria pioneered this niche and has since established a significant market presence in key locations, including Greater Boston, San Francisco, New York City, San Diego, Seattle, Maryland, and Research Triangle. Alexandria is known for its high-quality and diverse tenant base. Alexandria has a longstanding and proven track record of developing Class A properties clustered in urban life science and technology campuses that provide its innovative tenants with highly dynamic and collaborative environments that enhance their ability to successfully recruit and retain world-class talent and inspire productivity, efficiency, creativity, and success. For more information, please visitwww.are.com.
The Director - Asset Services is responsible for overseeing project operations, tenant relations and tenant improvement management activities for select properties in the Maryland region. In addition, the Director - Asset Services will also be responsible for assisting in many aspects of the Company's operations including, but not limited to, tenant leasing and tenant improvements. The individual will be a self-directed and motivated individual capable of managing both large and small project teams, resolving complex issues in a timely manner while prioritizing and handling multiple projects simultaneously.
The Company is an equal opportunity employer. We are pleased to consider all qualified applicants without regard to race, color, sex (including sexual or gender identity), religion, national origin, ancestry, sexual orientation, age, marital or veteran status, genetic information, physical or mental disability, or medical condition.
Responsibilities and Duties:
Property Management (30%):
Perform property management functions to included, but not limited to, physical inspection of the property and tenant spaces at least once a month or as needed.

Oversee the management of third party building engineers.

Perform accounting functions using the Company's management control system.

Oversee and track that capital projects scheduled in the budget are completed on time and on budget.

Oversee and track that routine annual/quarterly maintenance projects are completed on time and on budget.

Manage and coordinate maintenance or capital improvement projects so that tenants experience a minimum of business interruption.

Oversee, manage and/or perform other property management functions required of the position and assigned project(s).
Financial Reporting (25%):
Perform/prepare weekly, monthly, quarterly and annual reports in accordance with Company protocols and requirements.

Prepare/participate in the development of the annual property operating budgets.

Timely collections of monthly rents.

Reconciliation of financial statements and ledgers.

Reconciliation of operating expenses.
Tenant/Life Science Community Relations (15%):
Respond quickly to tenant requests and questions on an as needed basis.

Develop relationship with management and facility representatives for each client tenant.

Participate in industry events in order to maintain and expand the Company's presence in the science and technology communities.

Implement the "tenant touch" programs that are in place.
Property Operations /Tenant Improvement Support (30%):
Participate in property operations set-up to include, but not limited to, back-of-house operations, major building equipment commissioning and operations and engineering team oversight.

Support tenant improvement projects to include, but not limited to, work letter administration, tenant plan review, architect and contractor engagement and management, budget and tenant improvement allowance monitoring and management and project close-out.

Facilitate showings in newly developed buildings by working with the regional market leaders, construction and development services team, general contractor, sub-contractors, and leasing agent(s) to ensure that all operations support the strengths of the portfolio.

As directed by the Company's senior management, support tenant build-outs and mechanical and other major building system upgrades, including capital project oversight and implementation.
Experience and Qualifications:
Minimum BS or BA degree in a field of business, finance, architecture or engineering.

CPM designation preferred.

Minimum 5 years of proven and documented success in the asset/property management industry with direct practical experience setting up operations, operating and managing sophisticated facilities. A minimum of 2 years direct experience with operations, design and construction of R&D laboratory and technical facilities.

Direct working experience for a real estate developer or owner/developer highly desired.

Strong communication skills are required.

Strong financial skills are required.

Ability and desire to travel as necessary to meet project goals and objectives is required.

Computer proficient skills with strong knowledge in spreadsheet preparation and working experience with all Microsoft Office Products, including but not limited to, Project, Excel, Word, Outlook, and with skills to learn proprietary software systems utilized by the Company.

Experience in all phases of property operations, inclusive of asset and property management functions.

Experience with complex life science facilities.

Experience with complex, highly technical commercial building system applications, including building system commissioning experience and set-up strategies

Experience with tenant improvement projects ranging from build-out of building shell space, to modifications of built-out, space to demolition of and complete renovation of existing built-out space

Exceptional communication and people skills

Enjoyment of all aspects of customer service from development of systems, to delivery of service to service follow-up

Outgoing and energetic in community and industry organizations

Able to work varying and flexible schedule to include obligations outside of regular business hours

Knowledge of key liability and legal issues in property management